Perfection and delight of taste in creating a comfortable life at home
It can take an incredibly long time to create a truly high-quality interior. And agree, when you get a masterpiece, you understand - it was worth it.
In the bedroom we spend at least a third of our lives. It is absolutely natural that we want to furnish it as comfortably as possible. Everything here should serve to a full and quality rest. The spotlight, of course, is the bed. A wide, moderately soft and stylish bed is much more conducive to proper sleep. And of course, the bedroom should have everything you need to prepare for bed. Bedside tables, a bookcase, a few paintings or mirrors - who likes what. A stylishly furnished bedroom is perhaps the number one thing that should be done in a modern apartment.
Vintage Round Mirror
by:@Pottery Barn (US)
$399.00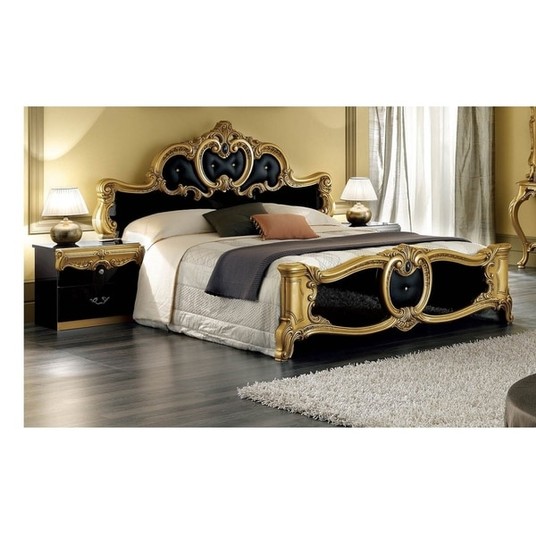 Amory Style Queen Bed
by: @Overstock.com
$1,853.49
Credits: Mahi Soliman. Interior Desginer, HSI
Lounge There are no special design requirements for the lounge room. Well, except that it should correspond to the general direction. But, this is the second most important room, so it still needs to be given increased attention.
Here you should focus on what you like to do in your free time. Coffee and a favorite book? Maybe a game of chess or watching TV? You will invite friends and relatives here. Family celebrations will probably take place here. So carefully choose a sofa and armchairs, they often look more comfortable than they really are. For me personally, it is important a soft carpet in lounge room, because sometimes I like to lie on the floor.
Aura Pendant Light
by: Ridgely Studio
@YLighting
$3,890.00
credits
Kitchen and bathroom. The last ones on the list but no less important than the previous ones. For me, these rooms should be as efficient as possible in the first place, and only then stylish .Despite this, the beautifully executed design of the kitchen and bathroom captivates. Shiny smooth surfaces sparkle in the light of the lamps.
Perhaps I would pay maximum attention to the arrangement of these rooms, since many accessories are used here. It is important not to overdo it and keep the overall style unchanged.
Please note that in modern interior design trends there is always a circle. It can be a round piece of furniture, a round lamp, a vase, mirrors or even a rounded corner of the room. This design move introduces a variety of forms into a common motive and dilutes the abundance of sharp corners in the interior.
Credits: Kostiantyn Kordonskyi. Architect vizualization interior and exterior.